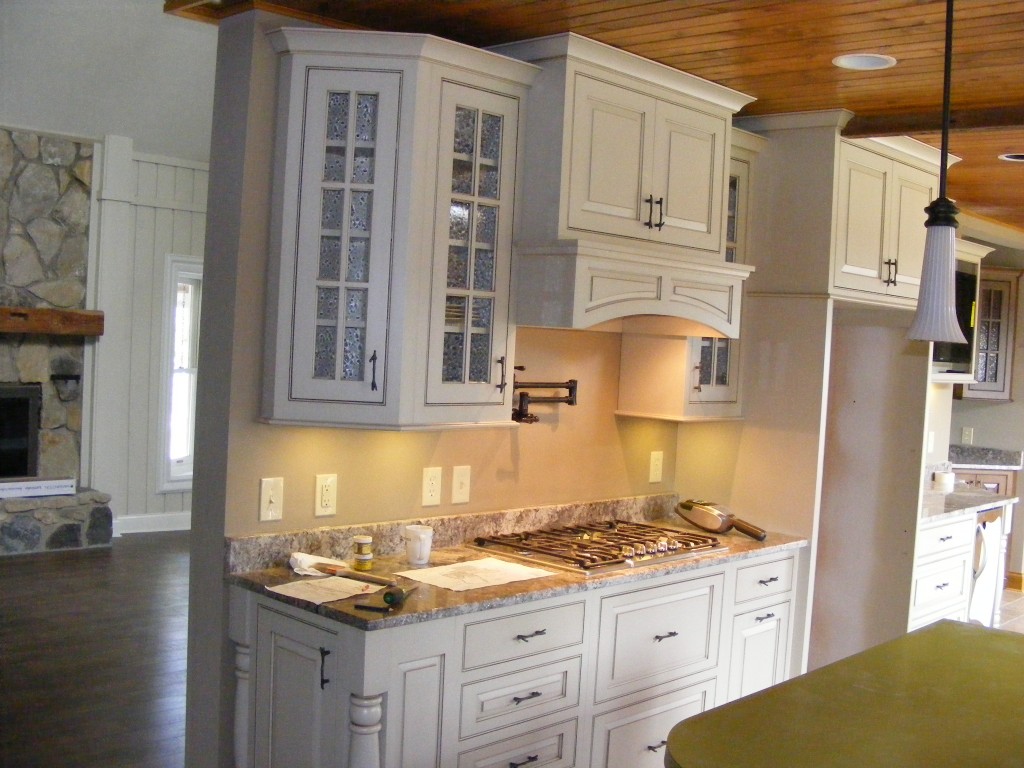 Pigmented Conversion Varnish with antique glaze.  The base color as well as the glaze color can be varied to give a wide variety of effects.
A Few Details You Need to Know About Finish Materials
Lacquers (both pre-catalyzed and regular lacquers) and polyurethanes dry by the evaporation of the solvents in the finish. If a solvent is reintroduced to the finish after it is dry, the finish will re-wet and be ruined.
Conversion varnish finishes are a 2 part finish consisting of a varnish and an acid catalyst that are mixed together immediately prior to the application.
This finish cures through a chemical reaction between the catalyst and the finish. The reintroduction of a solvent will not re-wet the finish.
Conversion varnish finishes are more difficult to apply, cost more, and excess finish material must be disposed of as it only has an 8 hour life after catalyzation.
Conversion varnish offers superior clarity, water ,chemical and abrasion resistance when compared to lacquers and polyurethanes.
Conversion varnishes are available in both clear and opaque that can be tinted to virtually any color
All our finishes utilize conversion varnish materials